Solinteg, a comprehensive inverter product solution provider, was invited to participate the 15th KEY ENERGY Renewable Energy Exhibition in Rimini, Italy on November 8-11th. Its Integ M series 3-50kW hybrid inverter products as well as propositions for PV storage technology received widespread attention and warm response.
During the exhibition, Solinteg attended the conference on the theme of "The development and future deployment of European C&I PV storage application" and held a series of in-depth discussions with the attendees on the potential and business models of the European C&I energy storage market.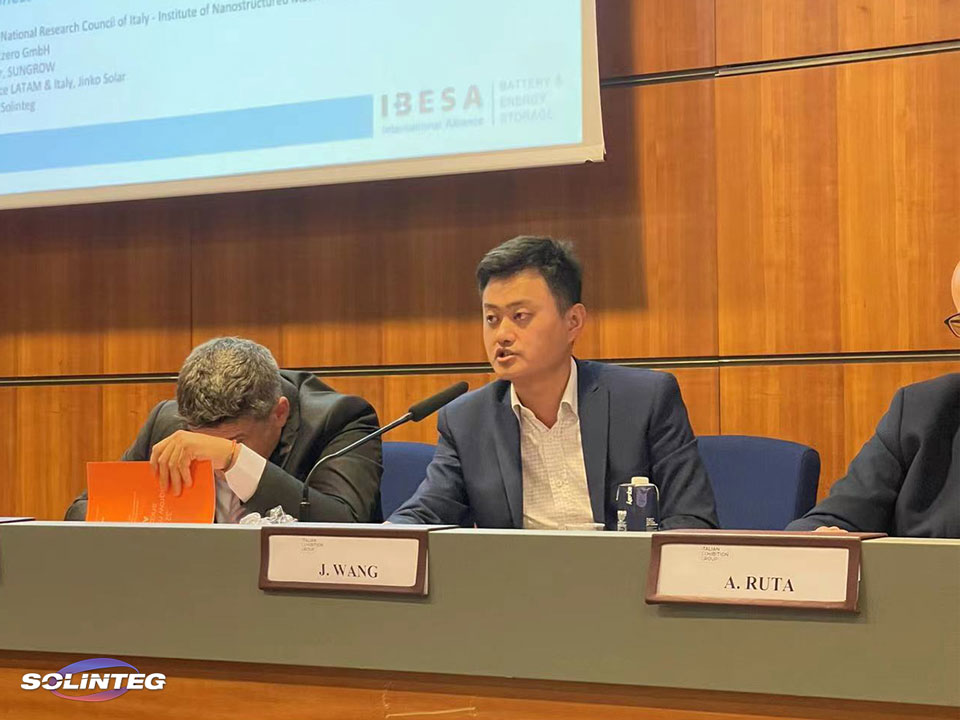 "The integration of PV and energy storage technology for C&I applications is one of our product strategic directions." Mr. Jason Wang, GM of Solinteg GmbH mentioned. "The Integ M series 25-50kW hybrid inverter released recently with strong parallel operation properties, achieves the system capacity of 25-500kW power range, can provide energy storage capacity up to 966.1kWh with battery configuration, which fulfills the needs of C&I multi-application scenarios. Moreover, the product has been optimized for convenient installation and O&M, flexible site selection and stable long-term operation, to contribute to the high-quality development of C&I PV energy storage market." he added.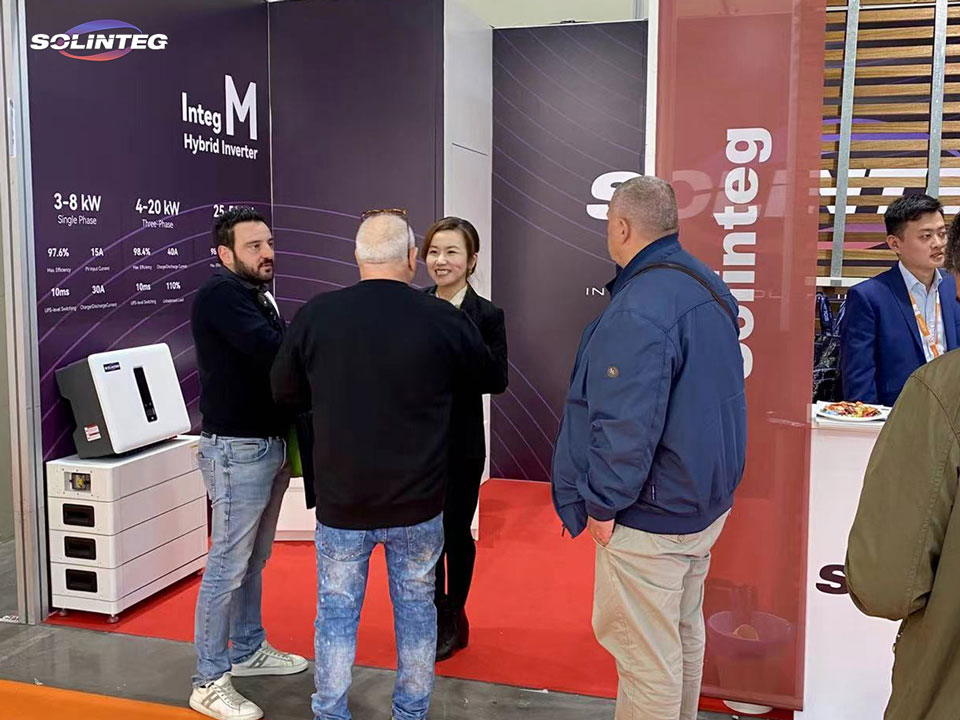 Solinteg Integ M 3-50kW hybrid inverters what were shown at the exhibition, including single-phase 3-8kW, there-phase 4-20kW, and there-phase 25-50kW. With outstanding electrical performance, high reliability, convenient and practical design, they have attracted a lot of attention and consultation.
Among them, the single-phase 3-8kW hybrid inverter provides six power classes and adopts fanless design, is so popular with residential users. Meanwhile, thanks to a wide range of power classes and multiple parallel operation capacity, the three-phase 4-20kW hybrid inverter fully covers the applications from residential to C&I. Additionally, the three-phase 25-50kW hybrid inverter is available in five versions, supporting up to four MPPTs and 100% unbalanced load, is the optimal solution for C&I users to reduce electricity costs.
"In the future, we will continue to closely monitor industry development trends and adjust our development strategy directions. We are committed to providing advanced technologies and comprehensive solutions that can drive the energy transition to a carbon-neutral economy, and contribute wisdom to renewable energy development."