Solinteg, an innovator in the distributed photovoltaic storage market, showcased its latest solution at Intersolar Europe 2023. The company demonstrated its commitment to advancing distributed PV storage with the unveiling of its diverse product lineup.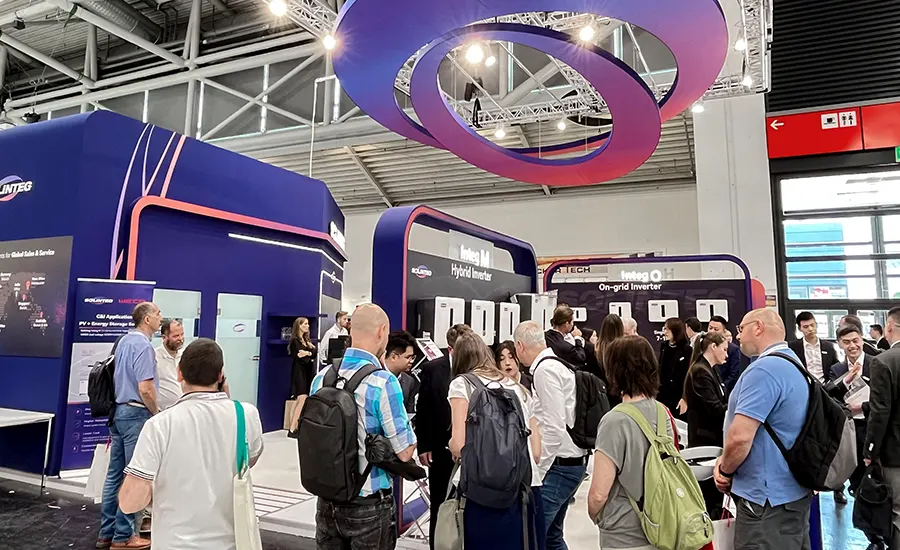 The highlight of the show is the Integ M series of 3-50kW hybrid inverters designed to address a variety of application requirements. The single-phase 3-8kW version, perfect for home use, offers continuous overload output and an within-10ms UPS backup. The three-phase 4-20kW type offers high conversion efficiency and supports 110% three-phase unbalanced output, providing an optimized electricity strategy and cost savings. The three-phase 25-50kW type is designed for commercial and industrial applications and supports parallel operation and diesel generator integration.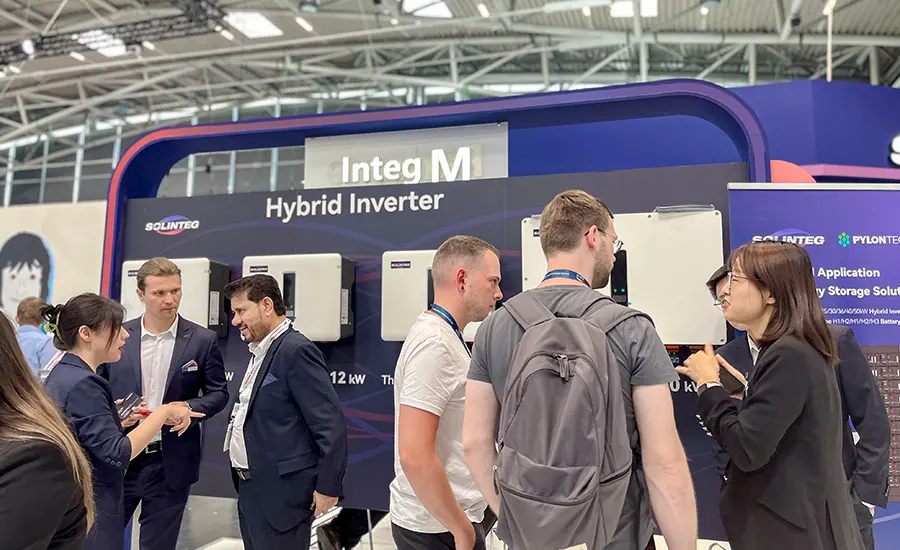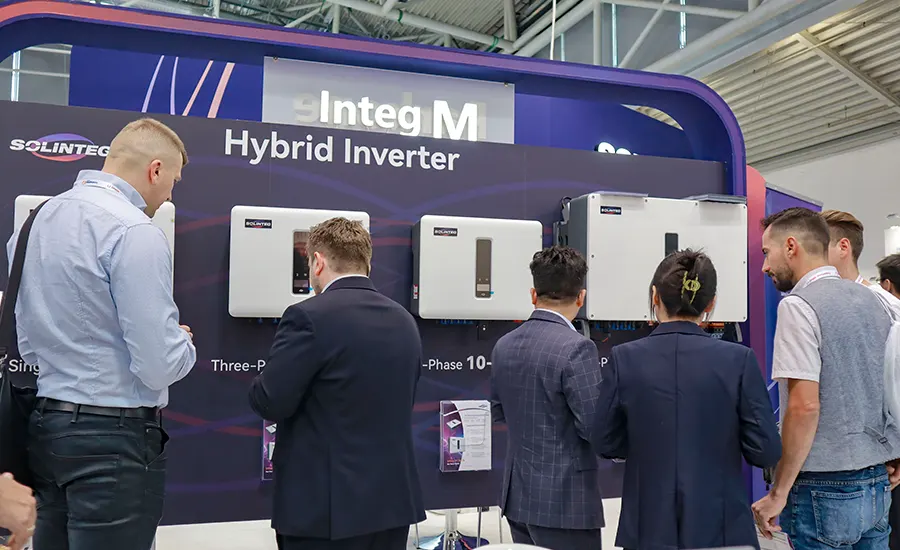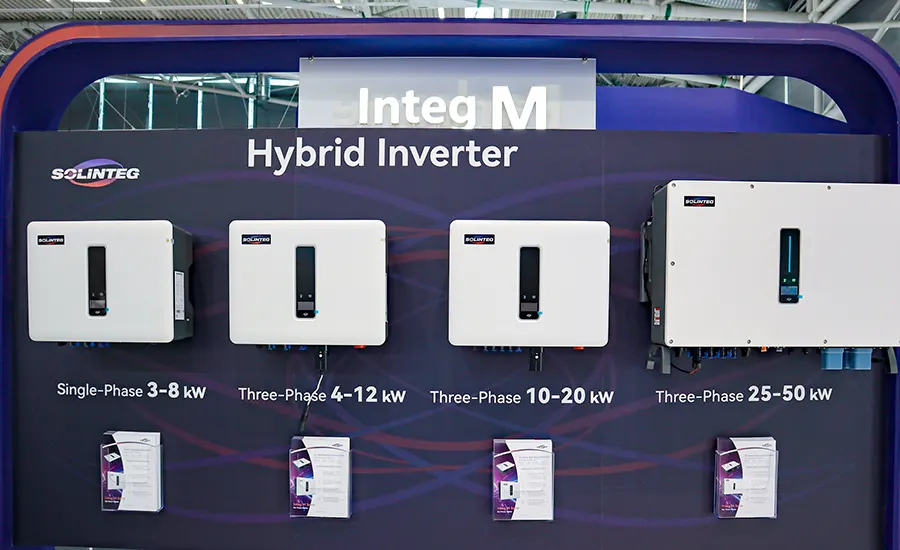 Solinteg also debuted the Integ O series of on-grid inverters, designed specifically for distributed photovoltaic applications, offering high conversion efficiency, high current PV module compatibility, and ease of installation with IP65 protection.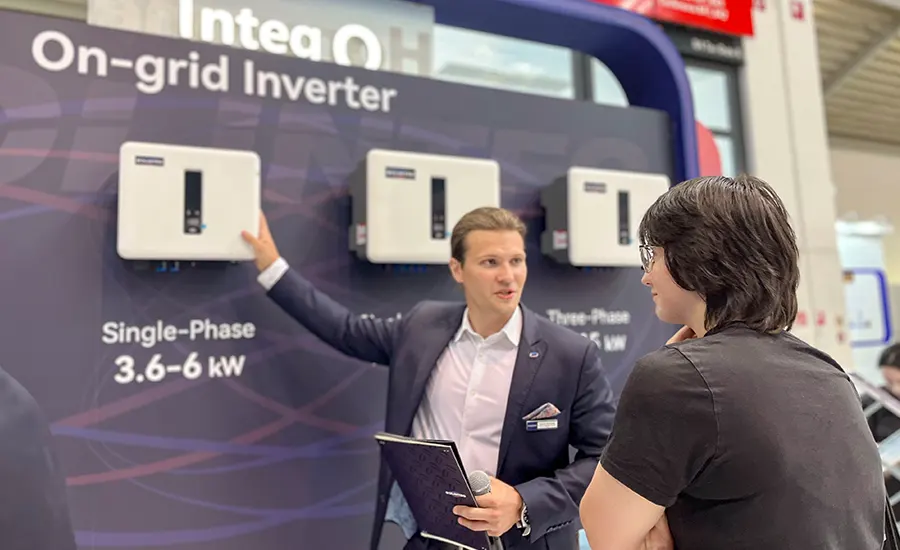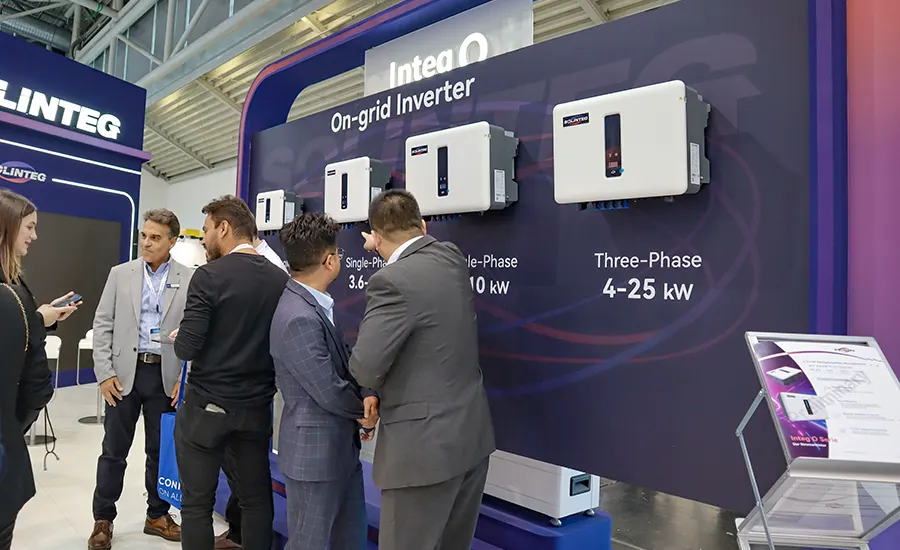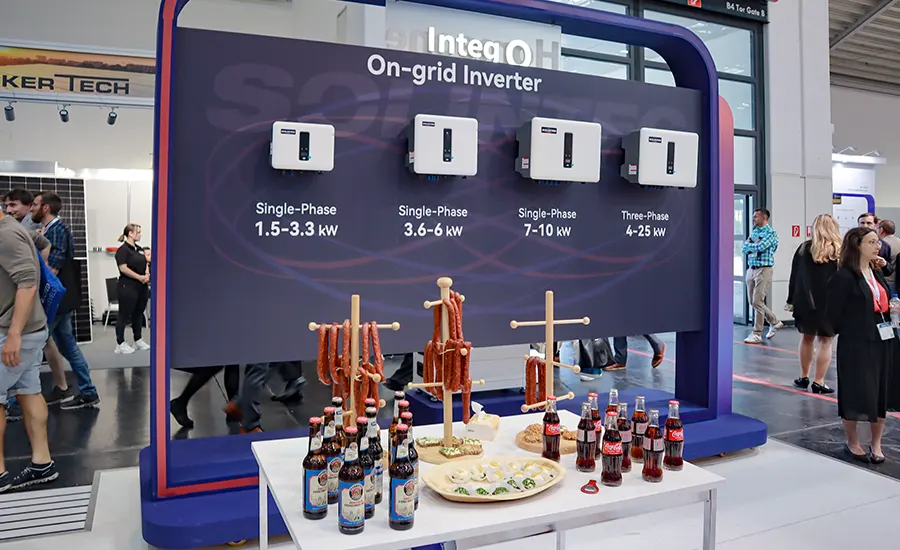 In addition, the exhibition features the innovative Integ R series smart meters and Integ E series high-voltage energy storage batteries, providing a comprehensive solution for home photovoltaic storage systems.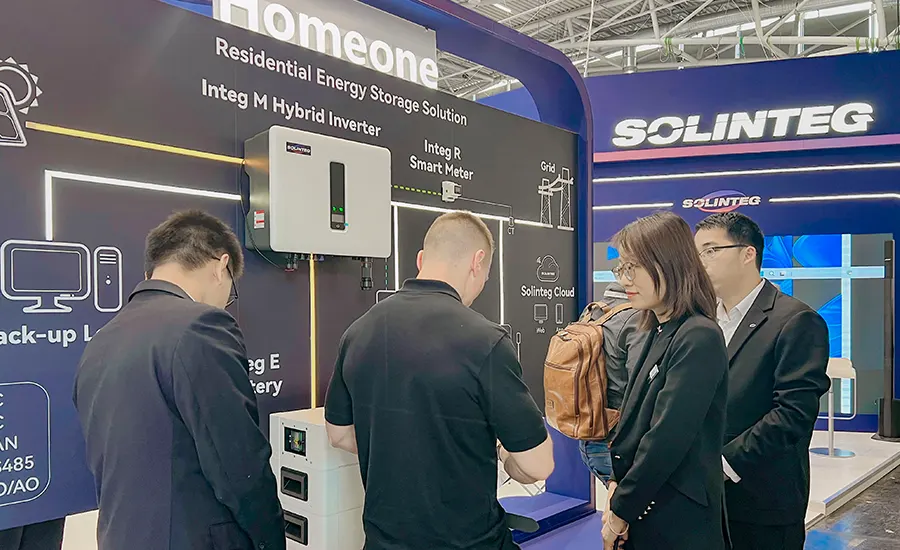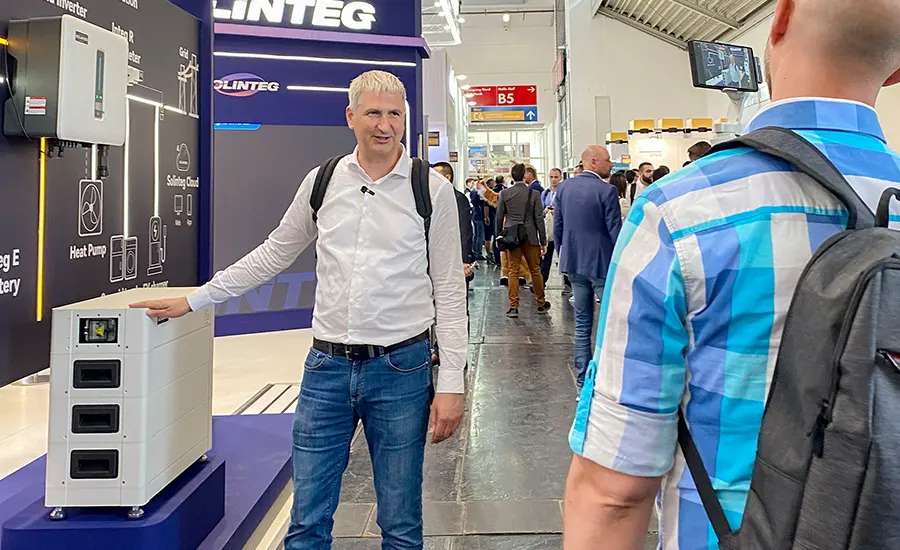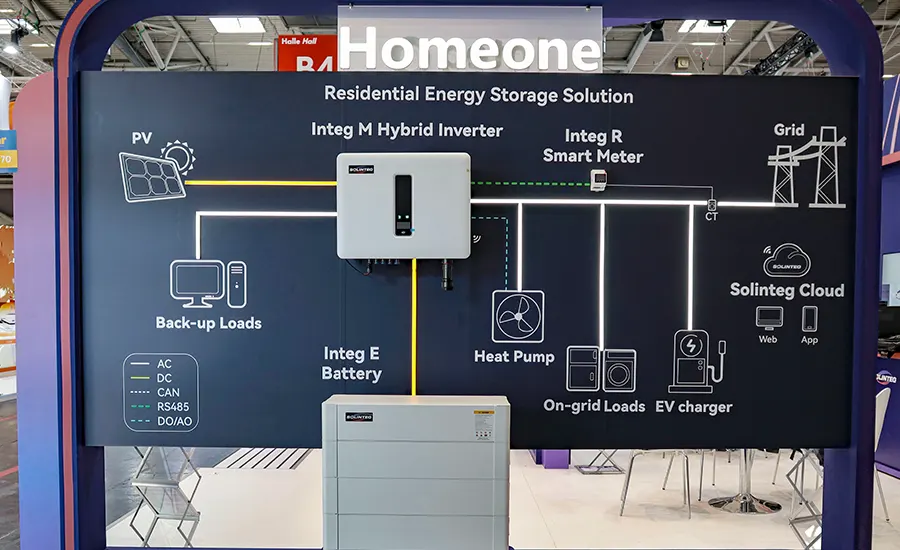 Finally, Solinteg unveiled its HomeOne and ParkOne solutions. HomeOne dynamically adjusts household energy management, while ParkOne provides a decentralized solution for C&I photovoltaic storage, supporting businesses in their journey toward green operations.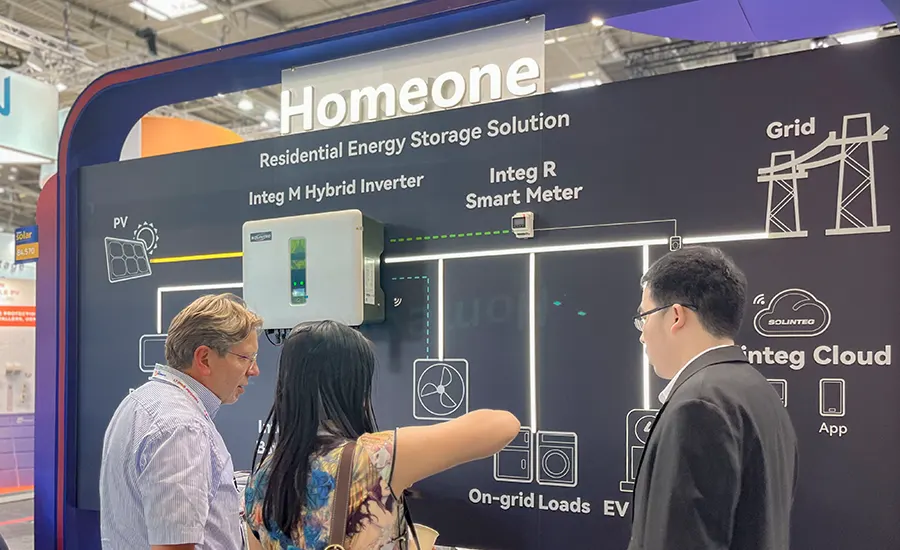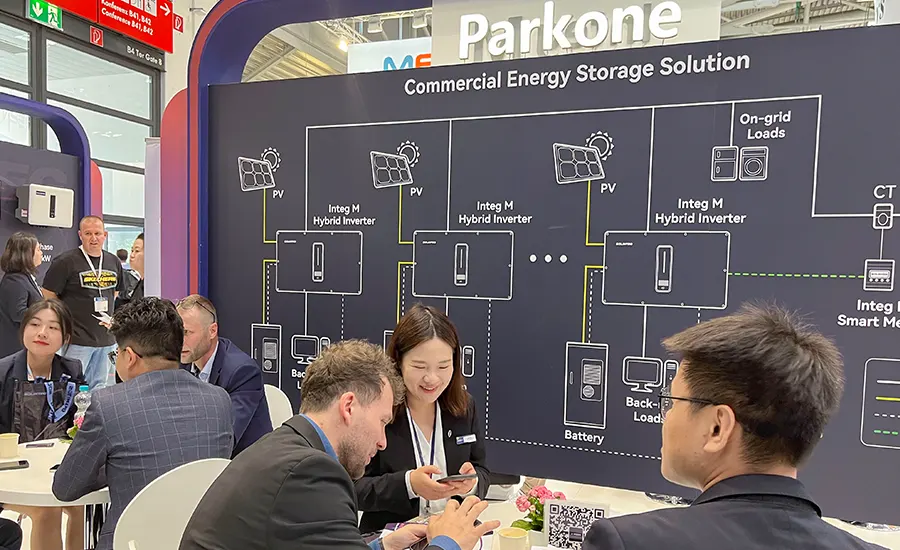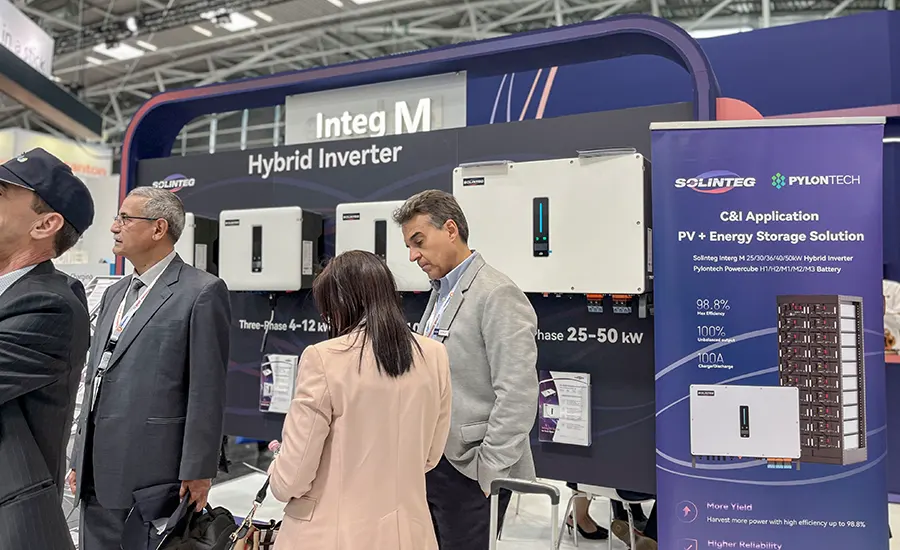 As Intersolar Europe 2023 concludes, Solinteg's commitment to developing innovative, efficient and reliable solar storage solutions is evident. We look forward to continuing to contribute to the development of sustainable and intelligent energy solutions for years to come.